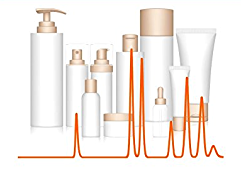 Abstract:
This chapter is focussed on a general strategy to select an appropriate method from the scientific literature to solve an analytical problem in cosmetic analysis using useful and flexible web tools.
A short introduction on the use of ScienceDirect (Elsevier), Scopus (Elsevier), SciFinder Scholar (American Chemical Society), Web of Science (Thomson Reuters) and the freely available Google Scholar is given.
The main analytical features to be considered in the selection of the method, such as limit of detection, limit of quantification, linearity, precision (repeatability, intermediate precision and reproducibility), selectivity, robustness and accuracy, are briefly described. Additional features of the method such as cost and sample throughput are also discussed.
Keywords: Analytical features, Bibliographic resources, Cosmetic analysis, Method selection, Method validation, Web tools.
Full reference:
J.G. March, A. Salvador, A. Chisvert, Selection From Bibliographic Resources of an Analytical Method for Cosmetic Products: Validation of a Method. In: A. Salvador, A. Chisvert, eds. Analysis of Cosmetic Products. 2nd ed. Elsevier; 2018. p 57-65. ISBN: 9780444635082